Do you want to become a Language Assistant with Meddeas? Are you keen to start a new adventure in the sunny land of Spain? Then, the first step is applying to the program. Here you will find everything about the Meddeas application process.
Applying for any program can be daunting. But no need to worry. This post is here to relieve the angst by providing useful tips and advice to get you through Meddeas application process.
Stage 1: FAQs document and application form
Stage 2: First interview
Stage 3: Second interview
Stage 4: The wait…

Stage 1: FAQs Document and Application Form
Now, you've read the posts, studied Meddeas webpage, and are interested in finding out more and applying to become a Language Assistant. Then, it is the moment to request more information. Go on and provide your email address on the Meddeas website.
Read the FAQs Document
Once you have provided your email address, you will receive an email that contains an overview of the FAQs and an application form.
REMEMBER it is important to read the documents before applying. They will provide further information about the different programs you can apply for, the type of schools you can collaborate with, and other useful information about the application process. This brochure will be your friend for the entire application process. It is important you read it thoroughly and take notes if needed.
Fill in the Application Form
Once you have read all the information and have picked the particular program that suits you (Speaker, Graduate, or Advanced), it's time to fill out the application form.
First, the application asks for some basic information: name, age, passport number, and education level.
Then, it will ask you to provide any previous teaching experience or experience working with children. If you have no direct experience, any other experience that you think will benefit your application is useful. Do not be scared to mention it.
The application also asks you about any other languages you can speak. Don't worry if your Spanish is not up to scratch. Considering your role is to teach English, speaking Spanish is not a necessity. Take it from someone who knew very little Spanish when starting this internship!
Choose the Interests that Fits You Best
It is important in this application to consider your interests when it comes to your living and teaching circumstances. Again, it's important to read the FAQs for these sections.
There are two choices for accommodation: independent housing or host family. Both provide a unique living experience in Spain. To get an understanding of the two, Meddeas blog provides an insightful read.
Regarding teaching, it's good to match your interests with what would suit you and your previous experience. Here, it is important to bear in mind two things:
It is good to be flexible, as it gives you more options in the long run.
It is important to be honest about your real interests. Don't accept something just to please the interviewer.
Finally, this application also asks for additional information, such as volunteering and hobbies. This gives Meddeas an idea of your personality and potential skills that could be good for teaching in the classroom.
Stage 2: First Interview
If you successfully managed to get to the next stage of Meddeas application process, then WELL DONE! Now it's time to get yourself prepared for the first interview.
First, you have to make sure you have a working laptop with a video camera. This interview is via video call with a Meddeas interviewer based in Pamplona. Besides, take into consideration the time difference with your allocated time slot.
As mentioned previously, the FAQ document is an important resource throughout the interview process. It's important to read it thoroughly. The interviewer wants to know that you have done your research and are passionate about the program. He or she may test your knowledge and ask questions about the program.
Be Clear on Your Interests
It's also important to consider your reasons why you want to become a Language Assistant and what you want to gain out of this experience. I would also have a look back at your application form and remind yourself of your interests that you selected. The interviewer will discuss them in further detail.
As like many interviews, they may ask you to draw on your previous experience that would be beneficial to the role. Also, they can inquire how you would use your experience in a classroom environment. If you don't have a lot of experience working with children, I would suggest looking up some simple classroom activities suitable for different age groups and language levels. Anyway, remember that previous experience is not required.
Show Your Personality and Enthusiasm
They may also ask some situational questions. For example; "Tell me about a time you were stressed and how you dealt with it" or "Tell me a time when you worked well in a group". Although you don't know what's going to be asked, it's always good to write down a few memorable situations in which you used and adapted your skills beneficially.
Overall, if you have done your research and preparation, then the interview should be simple and enjoyable. Don't be afraid to show your personality and enthusiasm. This interview is for Meddeas to get an idea of your personality and whether you have the skills and traits that will make you a great Language Assistant.
So, smile, relax and just be yourself.
Stage 3: Second Interview
The second interview is normally done face to face, where you meet a local representative of Meddeas in a location near your home. However, due to the coronavirus, this interview could be a video call.
This interview is a similar process to the first interview. The representative wants to learn more about you and the type of Language Assistant you could potentially be. Be sure to show your passion for joining the program and again be sure of your reasons for joining the program.
Also, consider what you think Meddeas looks for in a Language Assistant and occasions where you have shown such attributes. Be prepared to put your speaking skills to the test. 

Like in the first interview, don't be afraid to be yourself and think outside the box as you want to be a memorable applicant.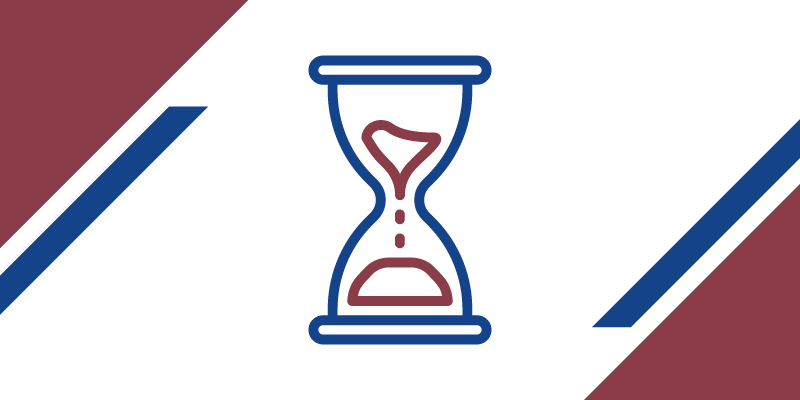 Stage 4: The Wait…
Once you've completed the last interview, it is a waiting game. You should hear if you have been successful in Meddeas application process around two weeks after your interviews. Don't forget to check your spam folder! If they have not responded, then no news is bad news.
If you are a successful candidate and there is a placement that matches your profile, Meddeas will contact you with your specific placement. Bear in mind that this does not mean that all of your interests will be accomplished, as each school looks for a particular type of Language Assistant.
If you have got into the program and accepted a placement, then CONGRATULATIONS!
You will receive a pre-agreement offer that outlines the details and the next steps! Once you have read and signed the agreement, then it is time to prepare for your exciting new experience in Spain!