My name is Alexz and I'm a second-year Meddeas language assistant. In the first year I chose a homestay with a host family and now I share a flat in Barcelona. Through my 2-years experience, I've compiled a list of advantages and disadvantages for each option. Hopefully, the list can help you make your decision.
Why I Firstly Chose a Homestay
When I first applied to Meddeas, I thought long and hard about the kind of living situation I wanted. I was used to a certain level of freedom, having lived in dorms and residence halls during university, but had never lived completely independently. I didn't know how to cook for myself or keep up with daily household tasks. Indeed, the thought of living alone in a foreign country was daunting to me. I'd lived in Spain before but wasn't sure how exactly to be an adult. Now in my 2nd year, in a new province and living independently, I have figured a few things out.
The Pros of a Homestay Abroad
Authentic Cultural Immersion
Living with a Spanish host family you will see, hear, smell, taste, and feel things you have never experienced before. I ate "pintxos", learned so much about Basque history and culture, and was mentioned by name in Bilbao's Christmas parade. My family also showed me parts of the area that I couldn't get to by myself. They took me on day trips to the mountains, small seaside towns, and other hidden gems of the Basque Country that were absolutely breathtaking.
Language Practice
The best way to become fluent in a language is to be immersed. There is no Spanish immersion more complete than a homestay with a family that speaks the target language. No matter your priorities, your Spanish will significantly improve by the end of the year.
Bond with the Family
They will welcome you into their home and you will form priceless relationships with them throughout the year. In both of my families, I felt truly loved and appreciated by the parents and the kids and missed them terribly after I left. In fact, this second year I went back to visit and had the most amazing three days having fun with the kids and catching up with the parents.
Settling and Support
Paperwork, food, problems at school, medical issues, homesickness, little comforts…your family will be there for you while you figure it all out. They might know people who can help you through bigger problems. My host parents took me to the doctor when I had a cough, listened to me when I had a bad day, and offered advice when I struggled at school. Their support was essential as I learned and adjusted to my new environment.
No Heavy Adult Responsibilities
Staying with a Spanish host family you will not pay rent or bills and you will not buy food. As someone who had never done those things before, and especially not in a foreign country, it was an immense weight taken off my shoulders. You will, of course, have to take care of yourself in other ways, but others will do the scariest of adult things for you. During the homestay, you may even learn how to cook a few new dishes!
The Cons of a Homestay Abroad
Limited Freedom
Their schedule will be your schedule. Their food will be your food. Probably their transportation will be your transportation too. For a night owl and picky eater like me, it was rough to adjust to a homestay at first.  However, I soon caught on and started to like it. Living in rural Bizkaia, I had to depend on them to drive me around most of the time if I wanted to go somewhere. This was difficult to adjust to because in the US I had a car and could go anywhere at any time. But, my families were very understanding and never had a problem if I needed help with transportation.
Be at 100% All the Time
As a "big sibling", you will have to set a good example and be in a good, energetic mood at all times. I struggled with this a lot as I used up a lot of energy with my students at school and often came home tired. Luckily though, my host parents were all very empathetic people who cared about how I was doing and understood the challenges of balancing home and work life. They wanted the best for the kids and for me, so we worked on various solutions to maximize quality time spent together.
You Might Not Like Everything You See
The Spanish host family experience is amazing in many ways, but you may not agree with all the cultural elements that you come across. I had trouble adjusting to late dinner times and the prevalence of seafood in the Basque diet. Those are things you must overcome (although I never quite got used to the seafood) in order to coexist peacefully with your family.
Less Privacy
You may share a bathroom with your host siblings, which is not the end of the world. It means you will have to be conscious of how much time you spend in there like you would in any shared living situation. Children are also very curious and often notice things that wouldn't occur to adults. Don't leave your diary in a place where they could find it!
The Pros of Living Independently
More Freedom
Your schedule, food, and other habits will be completely up to your discretion. Living independently, I can go to language classes, the gym, and eat ice cream for dinner if I want to. This freedom can be dangerous of course but, since I was used to living with a Spanish host family before, I had already learned what's important in a daily routine and I try not to abuse my freedom. I also try to take advantage of my free time. My friends and I organize a lot of excursions around Barcelona!
Ability to Disconnect
For some people, the working experience-life balance is not an issue. But I have found that, for me, it is important to be able to come home and not think about my classes or my students. It helps me to relieve stress and come to school the next day more refreshed. I didn't always feel this way in the host families.
Potential of Language Practice
Just as with the host families, you might get Spanish-speaking roommates and be able to practice with them. My roommates are all Spanish speakers from various countries and I love practicing with them. We don't coincide very much due to our opposing schedules, but our interactions are always positive and productive.
More Privacy
Roommates, typically, are people like you who are living their own lives and just want to be comfortable at home. They are not likely to bother you unless it's important.
The Cons of Living Independently
Apartment Hunting
I spent the first two weeks of my stay in Barcelona searching, and it was very stressful. People from all over the world come to Barcelona in September to study and I was competing with them. It's almost impossible to find a place before you arrive and it is not recommendable. It took two weeks of constant WhatsApp-ing and seeing place after place before I finally found mine. However, now, I am happy as a clam in a great place with affordable rent in a cool neighborhood.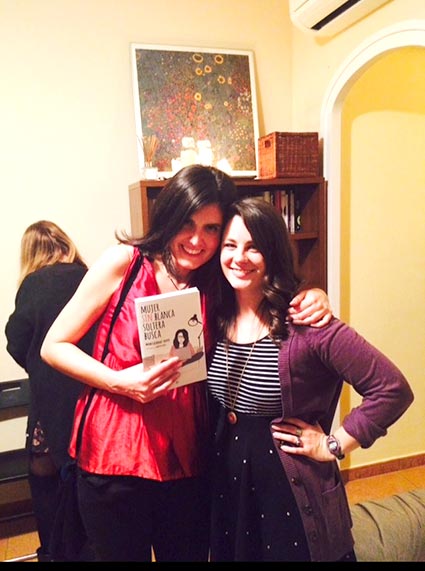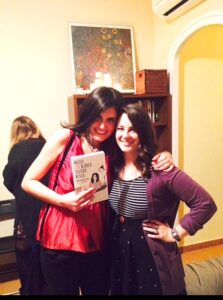 Adult Responsibilities
Bills and rent must be paid, your house must be kept clean, you must cook and do laundry, and generally watch out for yourself. I felt that I had a good handle on this given my introduction to Spanish life during my homestay year, but many people move to Spain having never lived independently before. The key is trial and error (and Pinterest for recipes!). Play around with your schedule and figure out what works for you and your roommates. And ALWAYS, always pay your rent and bills on time.
Potential of Bad Roommates
You may get roommates who party too much, don't clean up after themselves, or are not friendly. It is fundamental to be positive and communicative with them and your landlord in order to solve problems (in case there are any) without many issues.
Overall, whether staying with a Spanish host family or living independently is the best option is a very tough decision to make. Indeed, it depends a lot on you and your needs as an individual. I am a picky eater who had little experience caring for myself before I moved to Spain. Therefore, living in host families first and then in an apartment was the right series of moves for me. I learned how to organize myself, prioritize tasks, and decide what was and wasn't okay for me in my home life. Moreover, I learned about a culture from the inside out, something I'll always treasure.
I took the things that I learned in the first year in the homestay and put them into practice in my second year living on my own. I'm so happy with the way things have worked out. I cherish the bonds that I made with my host families and hope to one day be a parent like they are. I hope that the tales of my experiences have helped you to make your decision, and I wish you the best of luck!
2016/2017 Posted by Alexz C.